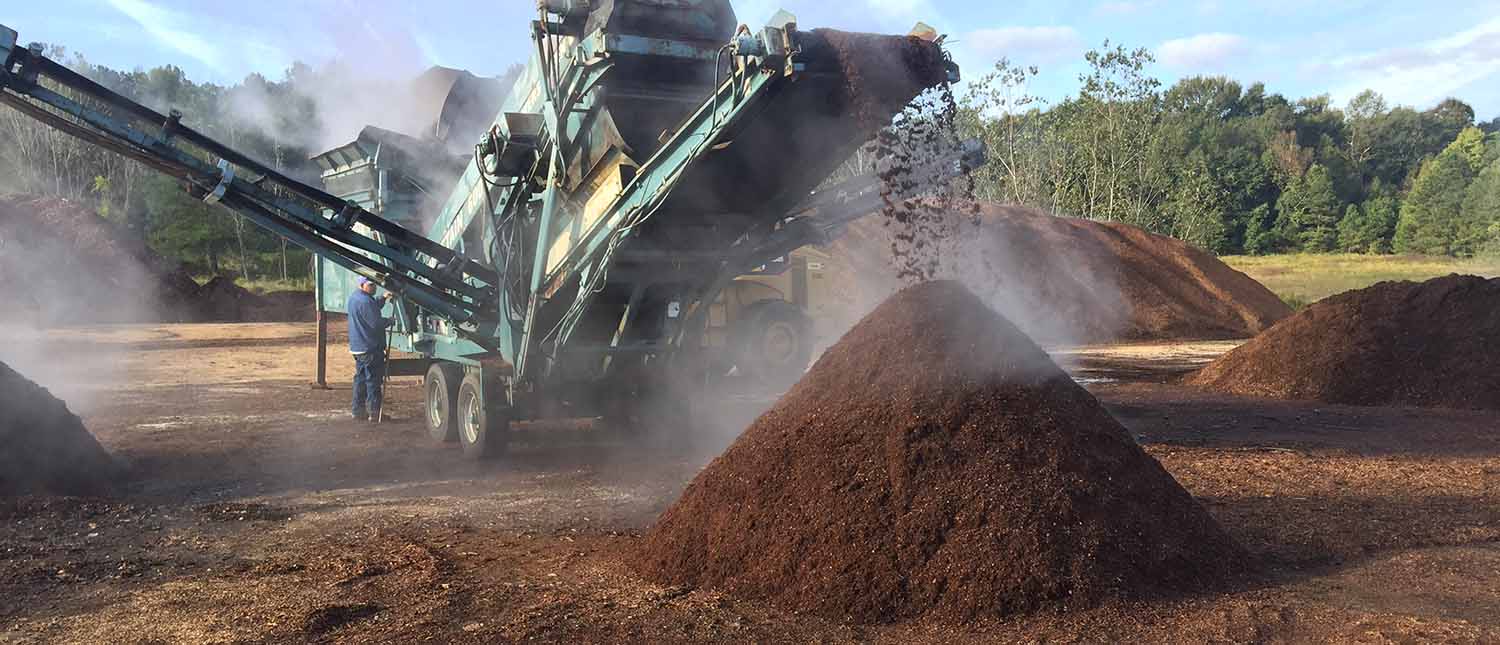 Quality Pine Bark
Pine bark as a growing media is a staple in the nursery industry.  Many nurseries will blend their own nursery mixes using pine bark as a base. If that is your model,  ProSource Plus can provide quality bark to your East Coast operation.
We carefully age our pine bark then process it in screen sizes compatible with the needs of grower. Whether you demand a coarse or fine bark, we've got you covered.  Our aging process assures biologically active media that fosters healthy roots and vigorous growth.  Available in full truckloads, totes and bags.  To learn more about the water holding capacity of any of our blends click here
All our blends are offered in bulk truckload, totes and 2 cubic ft bags.
| | | | |
| --- | --- | --- | --- |
| Item # | Description | Av Yds/TL | Description |
| PFAP-YD | Pine Fines Aged – Propagation | 70 | Ideal Propagation Pine Fine |
| PFAG-YD | Pine Fines Aged – Greenhouse Blend 3/8″ | 70 | Ideal Greenhouse Pine Fine Blend 3/8″ avg |
| PFAN-YD | Pine Fines Aged – Nursery Blend 5/8″ avg | 76 | Ideal Nursery Pine Fine Blend |
| PFAN2-YD | Pine Fines Aged – Nursery Blend 5/8″ avg | 76 | Ideal Nursery Pine Fine Blend |
| PFFN-YD | Pine Fines Fresh – Nursery Blend 5/8″ avg | 76 | Ideal Nursery Pine Fine Blend |
| PFAC-YD | Pine Fines Aged – Nursery Coarse Blend | 76 | Ideal Nursery Coarser Pine Base for large container |
| PFFC-YD | Pine Fines Fresh – Nursery Coarse Blend | 76 | Ideal Nursery Coarser Pine Base for large container |
| PFFX-YD | Pine Fines Fresh – X-Coarse Blend | 76 | Ideal Nursery X-Coarse Pine Base for large container |
| PBMN-YD | Pine Bark – Mini-Nugget | 90 | Pine Bark Mini-Nuggets with very few fines |

Contact Us For More Info and to Purchase