DynaPOT! The Ultimate Root Pruning Pot for Your Operation
The sturdy fabric we use for our pots enables easy oxygen exchange and is water permeable as well, allowing overhead, drip or wicking type irrigation.   The roots grow out to the edge of the pot and are naturally air root pruned. This keeps the roots from circling in the pot and increases the root volume by stimulating root branching.
Root Pruning Advantage for All Crops
Whether you grow trees, roses, shrubs or medicinals, DynaPOT is a proven rugged root pruning pot.  Usable for multiple seasons and varmit resistant, you'll enjoy the quality difference in these heavy duty, rugged root pruning pots.
The Perfect Pot for Growing
Container growing with Dynapot allows any surface to be used for growing.  It's well suited for hydroponic drip or flood table operations,  Dynapot is perfect for growing on cement, rocks, gravel, or asphalt.
Made from Non BPA Recycled Water Bottles
Yes, you are helping the environment every time you choose to use Dynapot.  Dynapots are pressed at the factory for stiffness, then folded flat for easy shipping and storage.  The stiffness of the fabric also makes them easy to fill with your favorite growing media.
Multiple Sizes
Dynapot offers an enormous range of sizes perfect for any crop.  Starting with one gallon and up the spectrum to 1000 gallons. Smaller sizes are perfect for nursery crops, herbs, vegetables and medicinals.  Larger sizes can be used for large shrubs, trees and even instant raised bed garden with no construction required! Just open, fill with your favorite growing blend.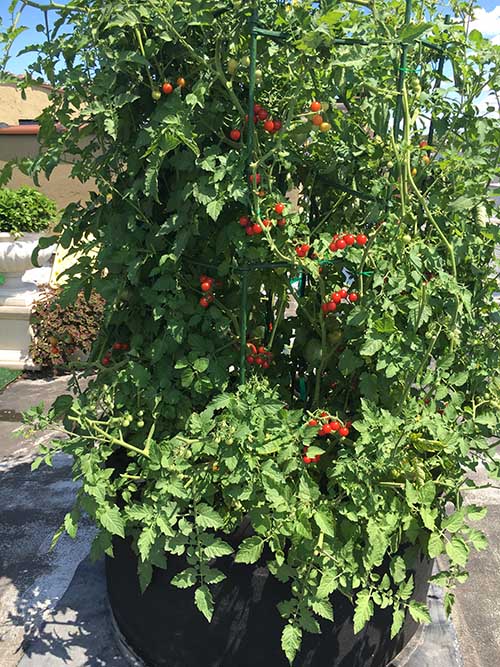 Key Features
 Made from BPA Free Recycled Water bottles and with super heavy duty durable Fabric
 Last for multiple seasons
 Stand up well to heavy harvests and can be used for soil or hydroponic applications both
indoors and outdoors
 Ideal for gardening on top of concrete, gravel and soil
 Provides better aeration of the root zones and air pruning of the root system
 Provides perfect drainage for better pest and fungus control
 Allows efficient nutrient uptake, resulting in bigger harvests
Grower Quantities Available
We are ready to ship the quantities you need for your crop.  Please see the below chart for pot volume and pallet quantites per size.
Dynapot by ProSource Plus is competively priced to your door.  Please let us know your needs.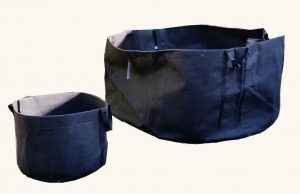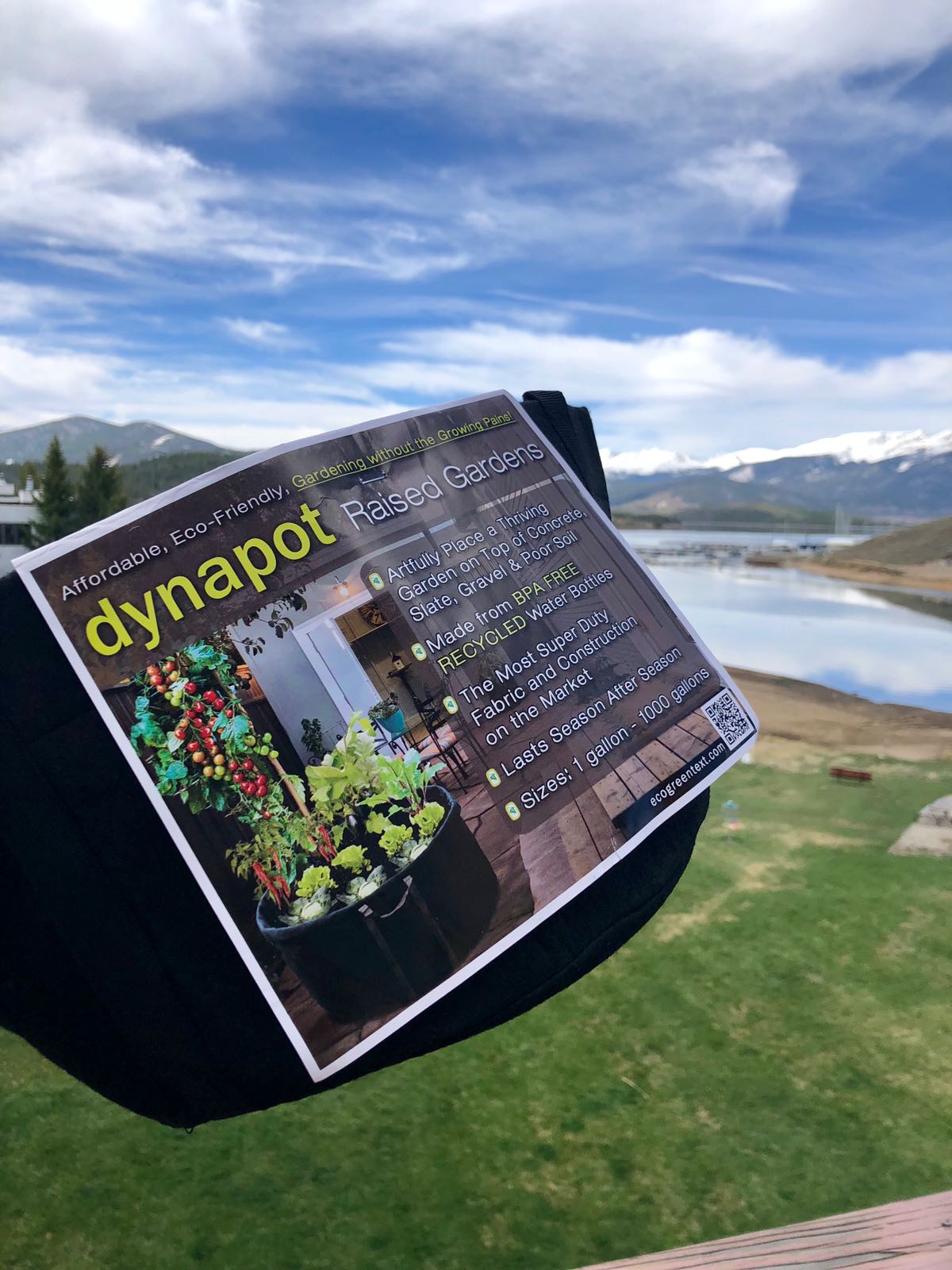 Dynapot Pot Sizing and Pallet quantities
| | | | | | |
| --- | --- | --- | --- | --- | --- |
| DYNAPOT | | | | | |
| Size (Gal) |  Dimension (D x H)" | Style | Unit weight | | Pallet load (Est.Qty) |
| 1 Gal |  7 x 6 | PX 1001 | 3.3 | oz | 3,000 |
| 2G |  8 x 7 | PX 1002 | 4 | oz | 2,200 |
| 3G |  10 x 7.5 | PX 1003 | 4.8 | oz | 1,700 |
| 5G |  12 x 9.5 | PX 1005 | 6.1 | oz | 1,300 |
| 7g |  14 x 9.5 | PX 1007 | 7.4 | oz | 1,100 |
| 10G |  16 x 11.5 | PX 1010 | 9.6 | oz | 900 |
| 15G |  18 x 13.5 | PX 1015 | 10.9 | oz | 700 |
| 20G |  20 x 15.5 | PX 1020 | 13.5 | oz | 480 |
| 25G |  21 x 15.5 | PX 1025 | 15.6 | oz | 480 |
| 30G |  24 x 15.5 | PX 1030 | 1.2 | lb | 450 |
| 20G-DP |  16 x 22 | PX 1930 HI TOP DP | 13.5 | oz | 460 |
| 45G |  27 x 18 | PX 1045 | 1.3 | lb | 400 |
| 65G |  30 x 18 | PX 1065 | 1.6 | lb | 400 |
| 100G |  36 x 23 | PX 1100 | 2.2 | lb | 280 |
| 200G |  50 x 24 | PX 1200 | 2.9 | lb | 220 |
| 300G |  60 x 24 | PX 1300 | 4 | lb | 100 |
| 400G |  70 x 24 | PX 1400 | 4.8 | lb | 80 |
| 500G |  78 x 24 | PX 1500 | 5.6 | lb | 65 |
| 600G |  86 x 24 | PX 1600 | 7 | lb | 54 |
| 700G |  93 x 24 | PX 1700 | 7.9 | lb | 50 |
| 800G |  99 x 24 | PX 1800 | 8.7 | lb | 48 |
| 900G |  105 x 24 | PX 1900 | 9.3 | lb | 44 |
| 1000G |  111 x 24 | PX 9000 | 9.8 | lb | 42 |
Need more information? Please Contact us below