Using coir in growing mix or hydroponic cultivation benefits crops with its unique qualities of water retention, porosity and drainage.  Depending on the crop or growing method,  various coir textures can help you dial in the specific quality you seek for your particular crop.  ProSource Plus provides you with the advantage of tailoring your coir product for your exact needs.
Royal Pith
Our Royal Pith is super clean, expands fast and has amazing yields per block.  100% Natural and Renewable.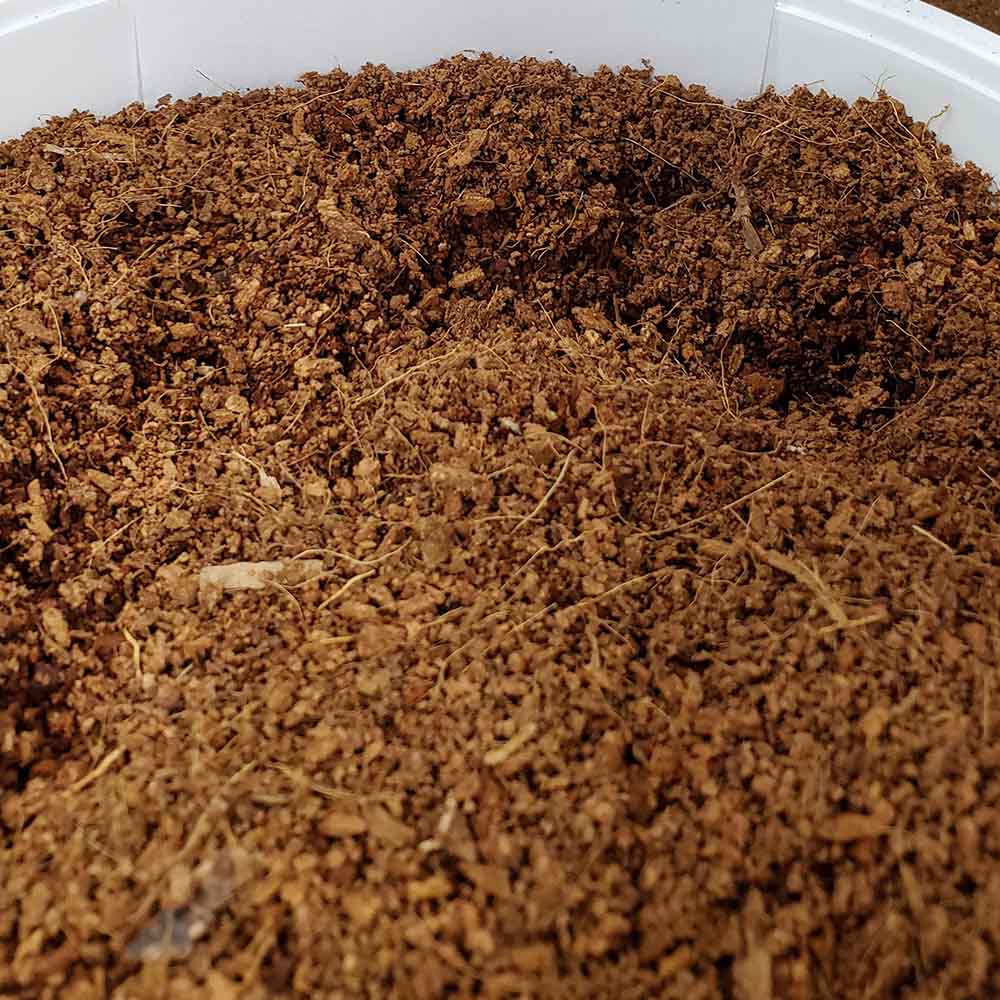 Blended Coir
Pith, chips and fiber - High moisture retention, air porosity and drainage. Custom ratios available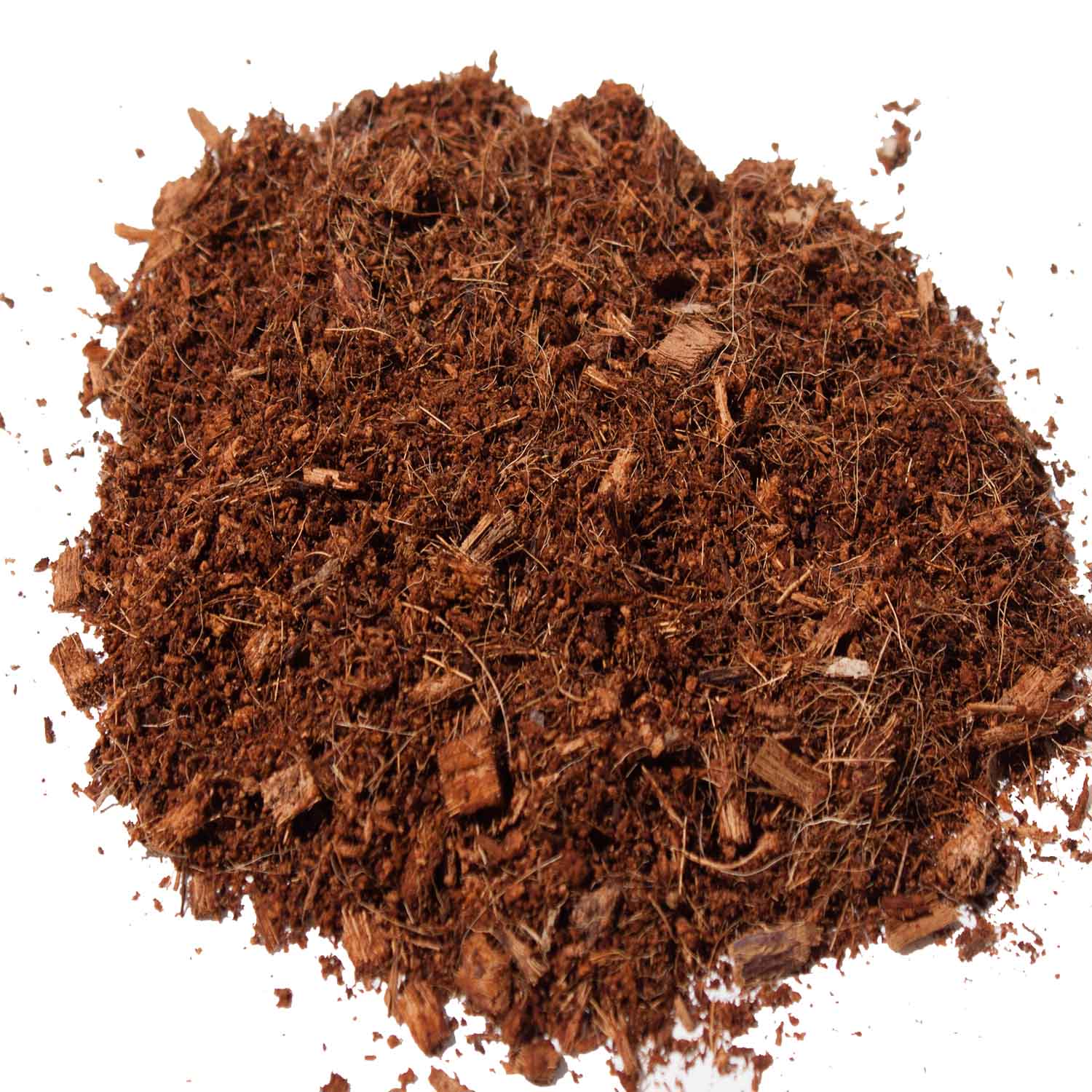 Coco Chips
High tech irrigation and intense nutrient schedule? Coco Chip's drainage and air porosity can't be beat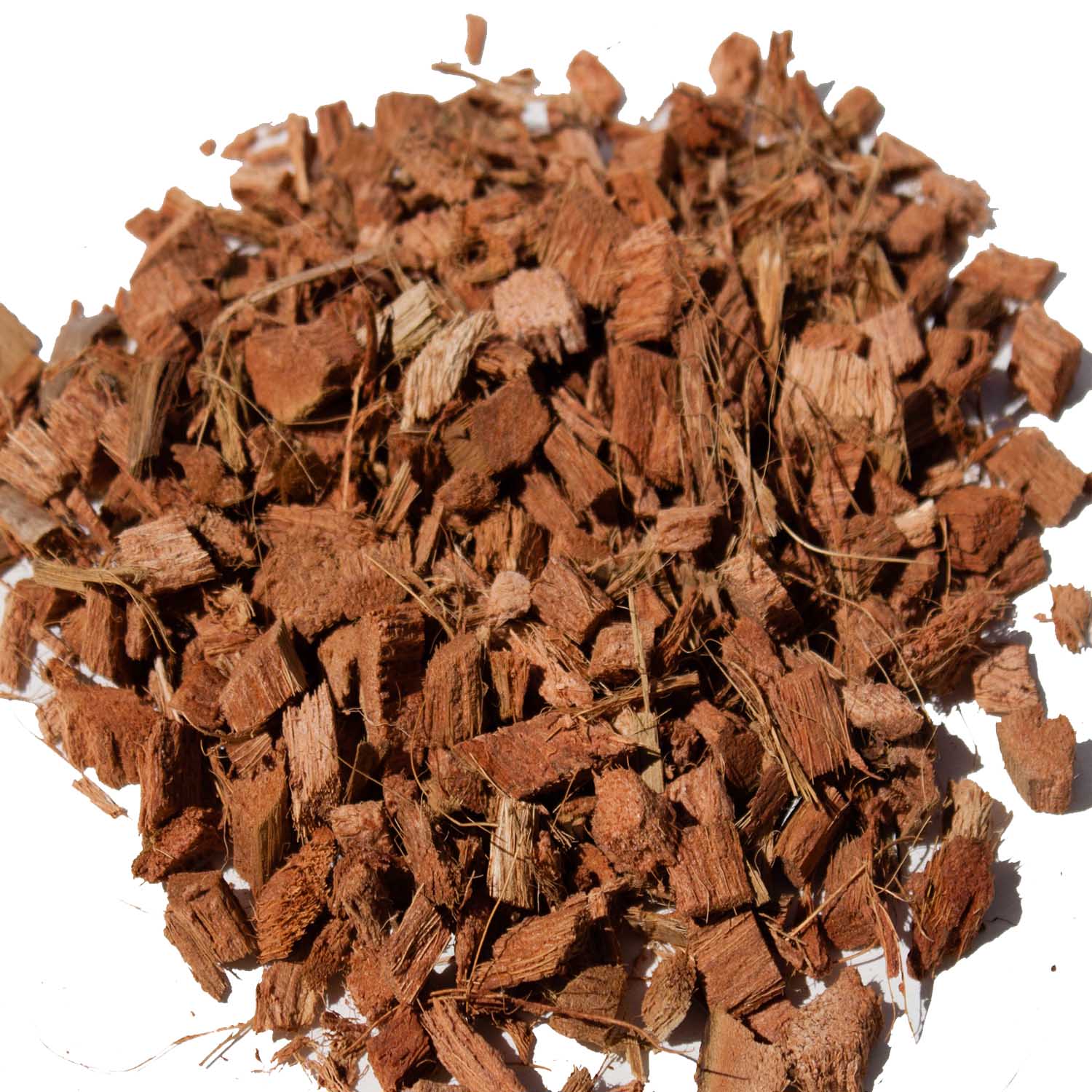 Coco Crush
Crushing the husk gives growers pith for moisture retention, fiber for water channeling with fantastic air porosity.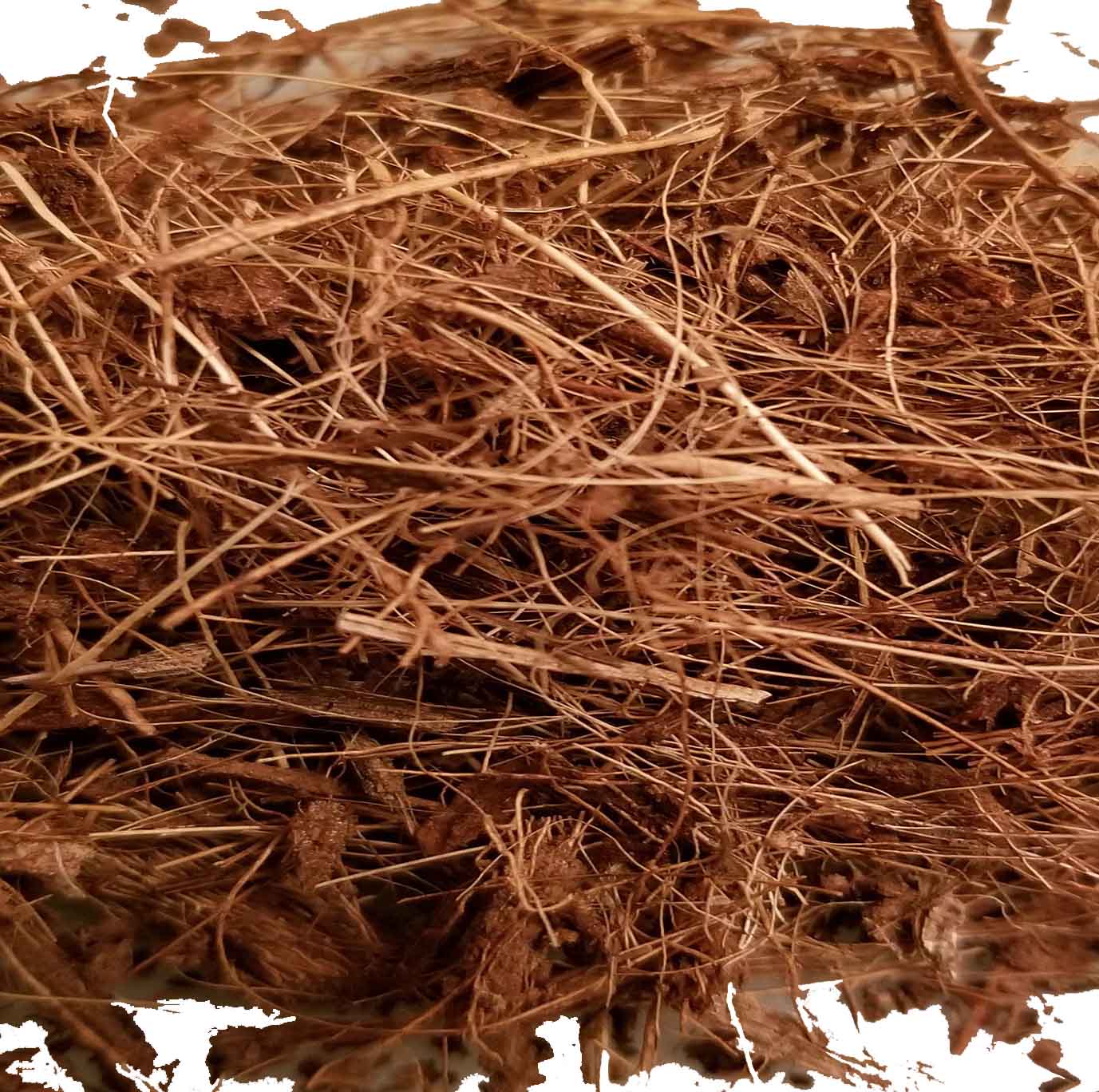 Crop Specific coir products have proved invaluable to growers.  With compression being a key feature of coir production, various products have been created around coir that make the growers life easier.   Pre-filled grow bags, slabs, and cubes make easy work of planting and cloning.  Just add water and your media fills the bag and you are ready to plant.   Order any of these products we will fill them with the coir recipe of your choice, already in the bag.  These coir products will produce specific results in sync with the needs of your crop and growing method.
5 kg Blocks
The compressed block is the reason coco coir is so affordable to import. Each block when hydrated, will yield an impressive amount of substrate.  Blocks can be pure pith, or any desired ratio of pith/chips/fiber.  Need help deciding what's the best blend for your specific crop? We can help!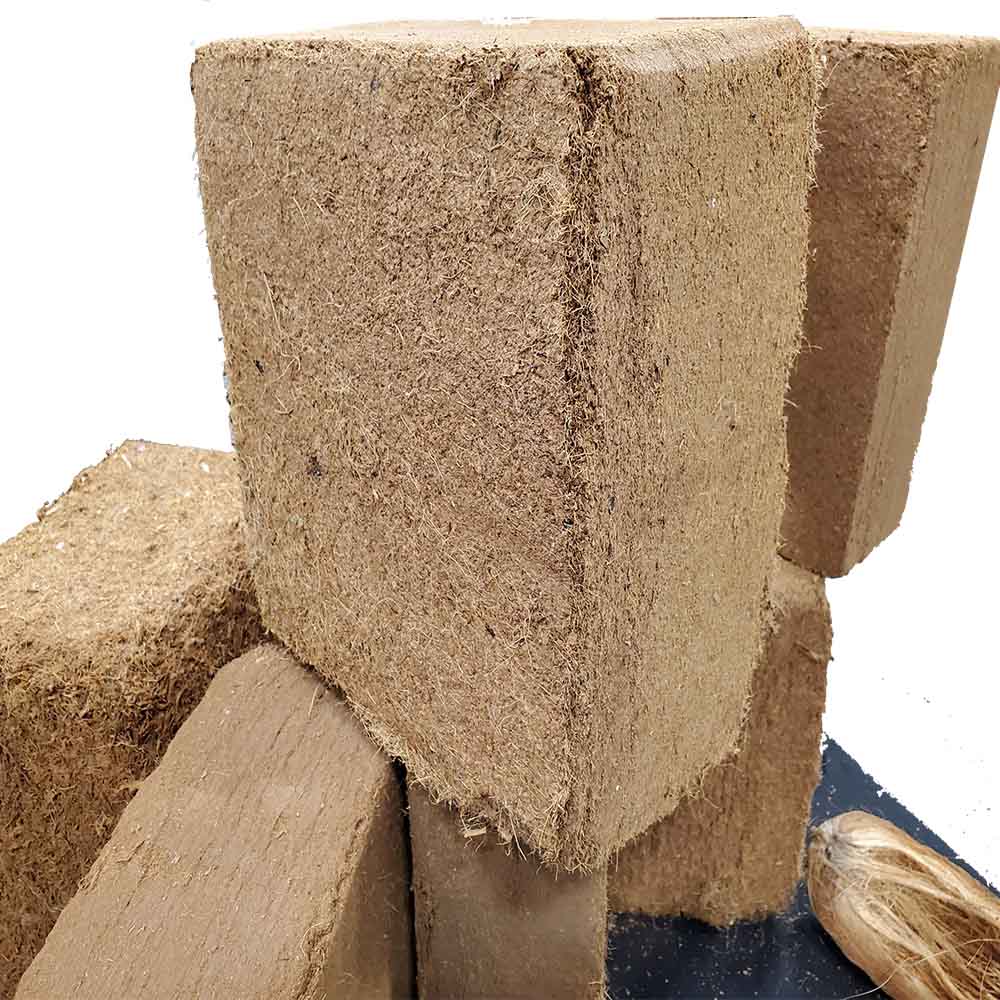 Slab Grow Bags
These lay flat grow bags are perfect for growing tomatoes, peppers and strawberries.  Any combination ratio of pith/chips/fiber can be used to create your own product.  Private label is available. Need help deciding on the right ratio for your crop? We have experts standing by to help.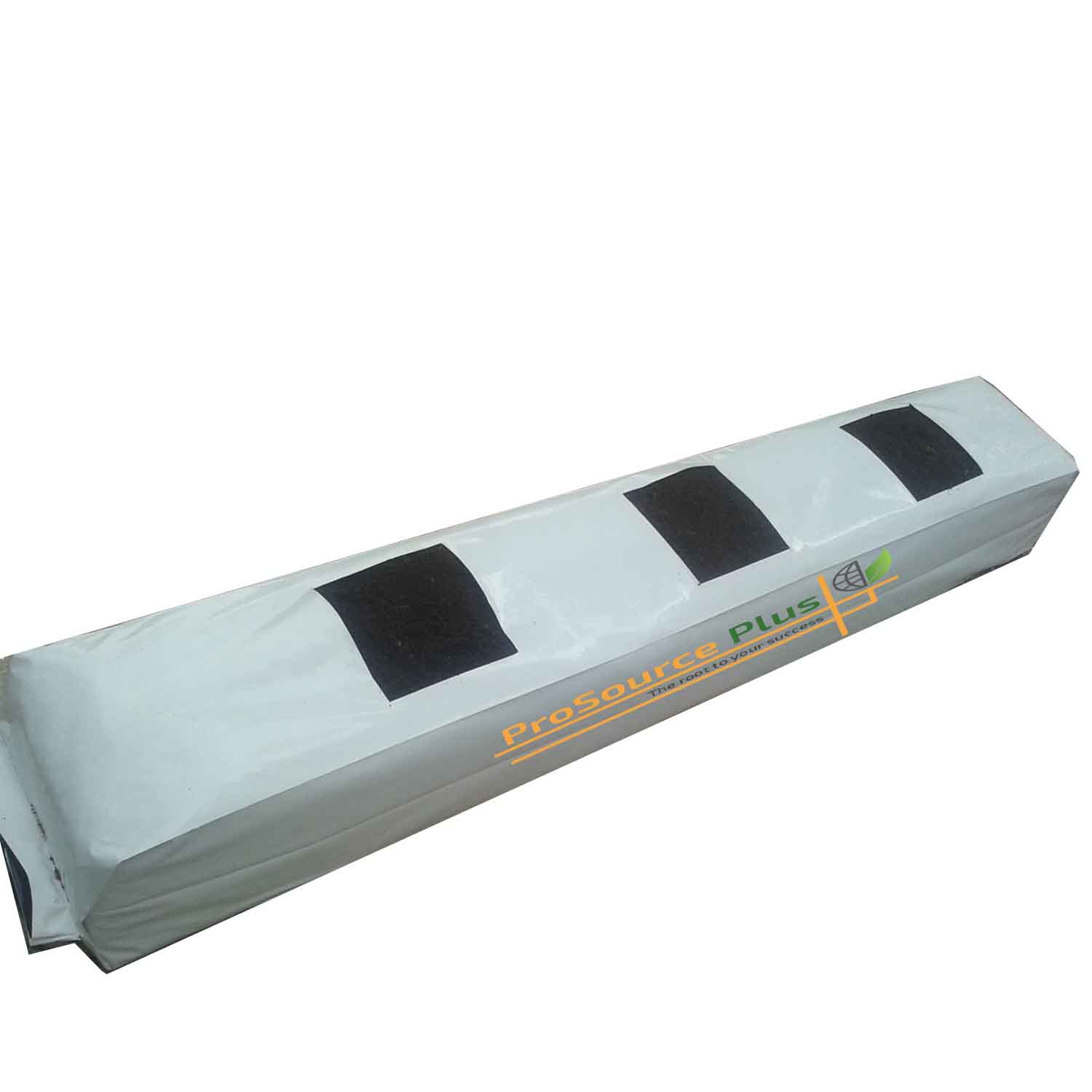 Open Top Grow Bags
Our pre-filled  open top bags are used for just about any crop. Cucumbers, peppers, tomatoes, cannabis, even blueberries and strawberries.  You have 100% control on the blend you need and the size of the poly bag it comes in.  Popular sizes are 3 gallon, 5 gallon or custom.  Just add water to expand the bag.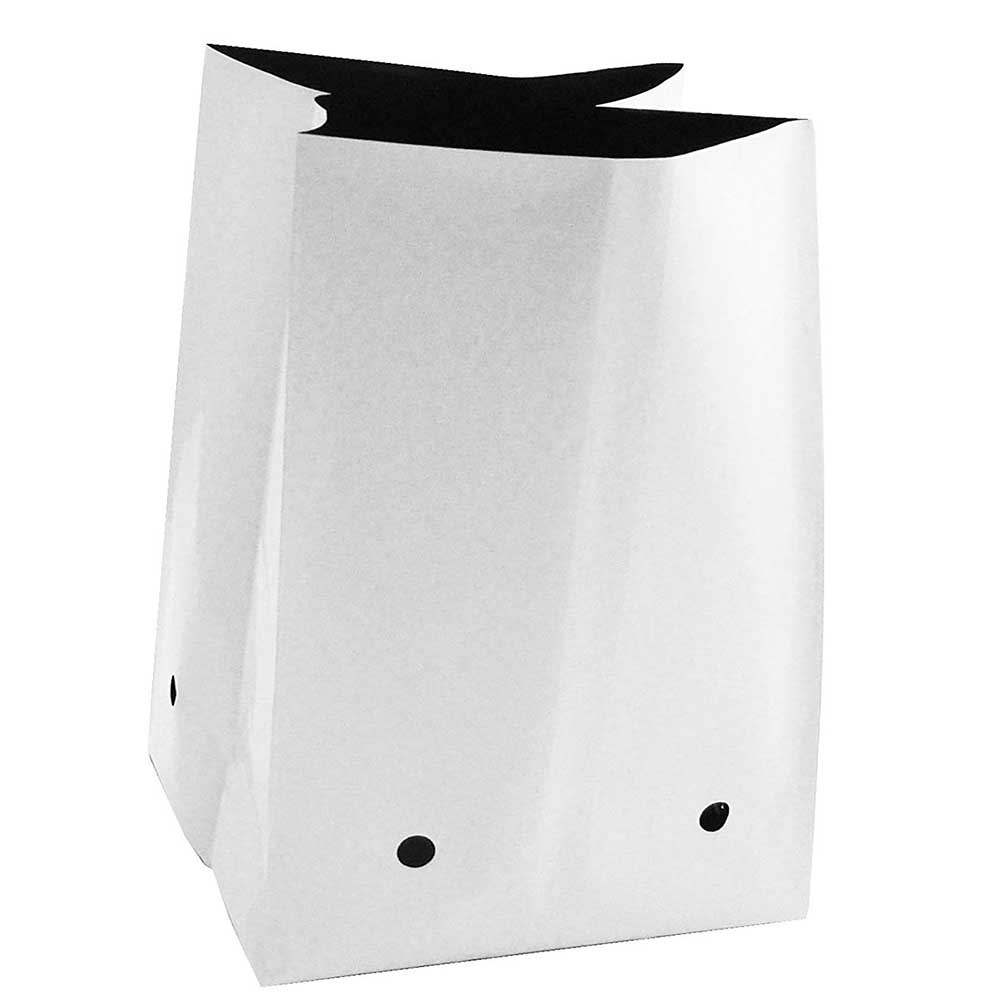 Coir Grow Cubes
Use grow cubes to start your crop and simply place them in an open top bag, a lay flat bag, or simply set into a flood and drain system.  They are versatile for cloning, or seeding.  Specify your desired blend or go with our standard 70/30 pith to chip blend, popular with many growers.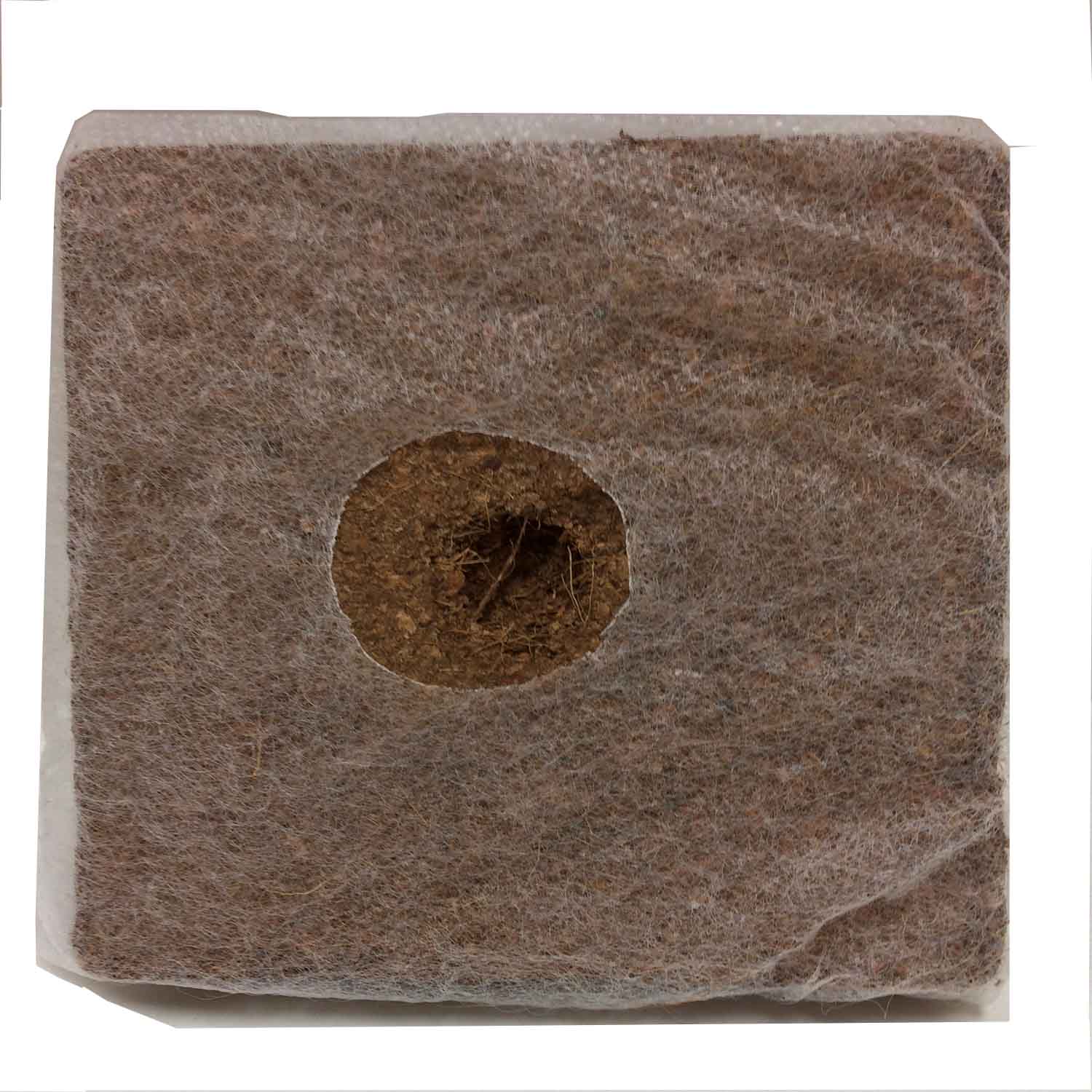 ProSource Plus Coir in 5kg blocks
Our top of the line Royal Pith yields an amazing 26 yards per pallet with total yield for container loads of over 500 yards.  Royal pith expands fast and is very pure with minimum sand ( <1%) a super low EC of <.4 and a pH of 6.5 to 7.2.   You'll find Royal Pith  to be perfect as an additive to soil blends or even to use 100% for your crops.
Need a coarser blend? No problem, we not only make pith blocks, we make chip blocks, crush blocks or any ratio you need.  Growers that are using hydroponic methods will appreciate the fast draining and increased air porosity of coarser blends. All crops receiving heavy feed benefit from coir mixes containing chips. Higher chip blends will never be soggy,  have great air porosity and retain just enough moisture for crops to thrive.
Want the benefits of the whole husk?  Go with our Royal Crush and get a natural blend of coir fiber for water channeling and air porosity, pith for moisture retention and husk pieces for drainage.  Crush is a fairly new product and gaining popularity with growers daily.
ProSource Plus handles all the logistical details of your full container loads.  Our quotes include shipping direct to your facility.  Ready for a quote?  Please scroll down for a contact form.   Need terms?  Ask for a customer set up form
Slab And Open Top Coir Grow Bags
Grow bags come pre-filled with compressed coco coir.  Add water, the media expands and you are ready to plant.  Some growers expand the bags using the nutrient solution they will use to grow the crop, effectively "charging" the growing media inside the bags.  Our coir is always low EC  with Ph range of 6.5-7.2.
ProSource Plus flat grow bags typically measure 3 feet in length and  can be used to grow just about any crop from soft fruits, peppers, tomatoes, cucumbers and more. Plants grow fast with roots penetrating the coco coir with healthy branching.  Our flat grow bags can be ordered to your specific blend and dimension with plant openings and dripper holes however you need them.
Some growers prefer our pre-filled  Poly Open Top Gow Bags that provide a bit more depth for root development.  Open top bags are used for longer growing crops like TOV's, cucumbers, cannabis, strawberries, blueberries, and raspberries.   Drainage is provided with holes drilled into the bag.  These bags can last up to 5 years or more even growing outdoors.
Get more info on using coir in your operation below
Have Questions?
Need a Quote for Bulk Coir Delivery?
ProSource Plus can deliver single pallets of bulk coir to full container loads.  Let us Quote you!
Contact ProSource Plus here: